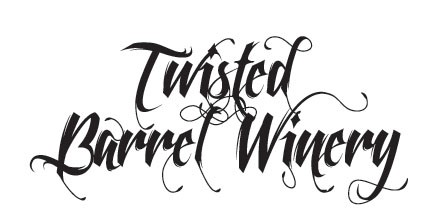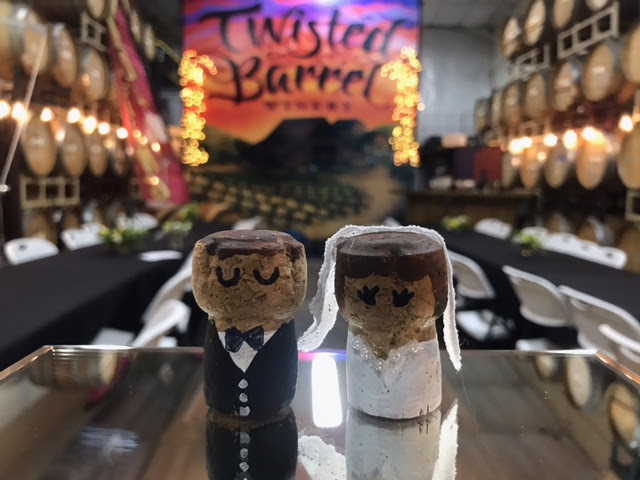 Harvest…..A Baby…..A Wedding…..OH MY!!
As I write this month's newsletter, we are waiting anxiously for our sweet little Grand #9 to make an appearance. Mom is in the hospital as I type and I sit here praying for my daughter as well as our newest member of the family. We'll keep you posted on her arrival!
 
And, harvest is taking it's sweet time this year too! It's a hurry up and wait game. Many years, harvest is winding down by now. Such a strange year. We need the warm days for the sugar to progress, yet worry if that takes too long, we will be into the rainy season. Soon, though, you will see vats of fermenting grapes sitting around Twisted Barrel (and the army of fruit flies that accompany the process!). Harvest is always an exciting time… the fruits of a year's long labor.
 
And then, we have a wedding!! After a two-year engagement, Brock (our winemaker and baby of the family) and Megan are finally getting married on September 23 in Sutter Creek. While this day has been talked about for a very long time, it's still causing a flurry of activity within our family. We are excited to welcome Megan into our tribe and we are looking forward to a glorious celebration.
 
On that note, some things to watch for at Twisted Barrel in the month of September. First, we will continue to offer our growlers and growler refills throughout the month. The growler refill is only $10 and includes an entire bottle of our popular Tre Liscious.
 
We will also be celebrating another Firepit Friday on September 1st. The cornhole competition has really been heating up and we now have a perpetual trophy on display honoring the current corn hole champs! Make sure you peek at it when you visit.
 
We will be pouring at the Lodi Grape Festival both the evenings of Friday, Sept. 15 and Saturday, Sept. 16. Lodi is so very fortunate to have this long-standing festival and tradition. We hope you attend and that you'll stop by to say hello!
 
And in celebration of Brock's wedding, we have decided to close Twisted Barrel from September 21 through Sept. 24. While we have wonderful wine club members that have offered to help us out while we celebrate, the family decided that we needed a few days of just focusing on the joy of a wedding and not worrying about anything else. So, we apologize for the inconvenience, but hope you understand.
 
Lastly, please mark your calendars for Friday, October 6 – another Firepit Friday. We will be celebrating Brock and Megan that evening by having a special celebration with our favorite duo, "She Calls Him Wilson" performing for the evening. We will also be serving wedding cake to our guests. Brock and Megan will be there and can share their wedding stories with you.
 
As always, we so appreciate all of you and your support of Twisted Barrel Winery!
 
Cheers,
Denise Warmerdam
(Mom and Oma)
P.S. Little Indi Larae Rose arrived on Aug. 30. Mom, dad and baby are doing great! Prayers answered!
Absolutely GORGEOUS! That's the prediction for the weather this Saturday! It's going to be 81 degrees and sunny, the kabobs are ready for the barbecue and the Sangiovese and Symphony are being uncorked. IT'S TIME FOR ANOTHER PARTY! We hope you can join us this...