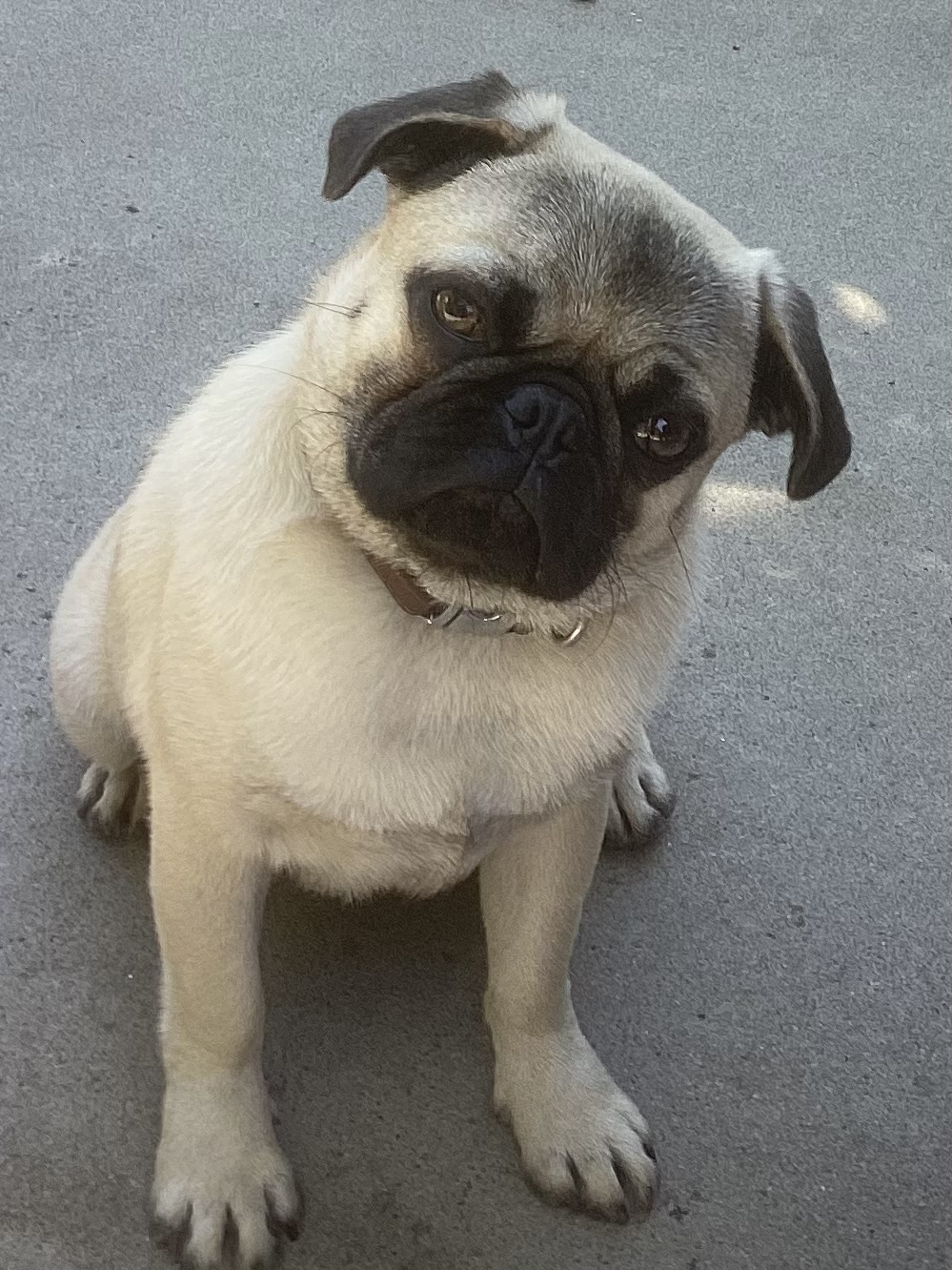 Wilson, the Winery Dog!
I have been told that lots of wineries have dogs that serve as greeters, protectors and mascots. I've also been told that most winery dogs are shepherds, labs or retrievers. Well,  here at Twisted Barrel, our winery dog is…. a pug! Many of you have met Wilson. He works with me most days at the winery. He doesn't really do much and can frequently be heard snoring while taking his afternoon nap. When guests greet him, he rolls right over for a belly rub (we are working on the modesty thing!). He's mostly a good boy – except for the afternoon when he chewed all the foil off the bottom row of bottles in the wine rack! He's slowly learning the winery rules. Come by and meet Wilson – he loves making friends!
While grape harvest is a little late this year, we are preparing for the season. To help empty out a barrel or two, we will be featuring our growlers for the month of August. We have an assortment of Twisted Barrel growlers for purchase and each one holds an entire bottle of wine. The initial growler purchase is $25 and includes the wine. Refills are $10. 
This coming Friday, August 4, is a Firepit Friday! We'll be hosting guests from 5:30 pm to 8:30 pm and will be setting up an ice cream sundae bar for all to enjoy. Hope you can join us. We also continue to be open every Thursday through Sunday, noon to 5 pm. While the temperature outside can be quite warm, the winery remains nice and cool. We'd love to have you stop by and share a glass of wine with us – and visit Wilson too!
As always, we appreciate your support of Twisted Barrel Winery!
Cheers,
Denise Warmerdam
(Mom and Oma)