Twisted Barrel Winery was founded by the Tanner Family in 2014 with patriarch, Verl, at the helm. The winery opened its first storefront in 2015. Verl Tanner had been making wine for decades and passed his vintner's passion on to his son, Mark. Together with family and friends, the Tanners grew the Twisted Barrel name and developed a loyal following. Through their hard work and consistently exceptional wines, Twisted Barrel Winery became one of Lodi's premier wineries.
In 2022, the Warmerdam family purchased Twisted Barrel Winery. Marc and Denise Warmerdam along with their five children and spouses (and a tribe of little Grands) now operate Twisted Barrel. The Warmerdam clan saw this as an opportunity to work together to build upon the success of the Tanners.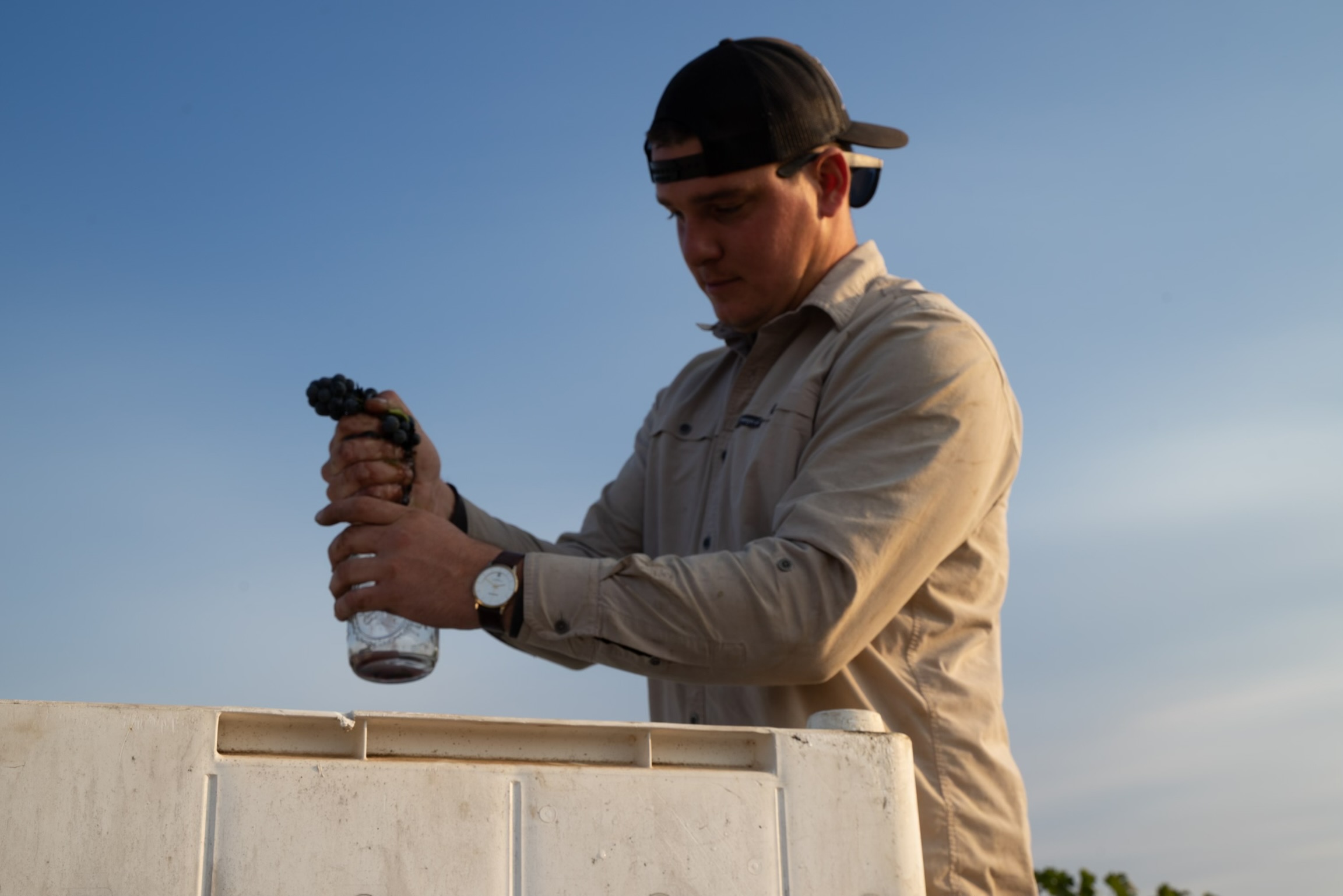 Brock Warmerdam is a Lodi native and has had an interest in the wine industry since his early days tagging alongside his dad during farming operations in the family vineyards. Quite literally seeing the "fruits of labor" from the growing process only sparked curiosity in the fruit and its uses.
Brock graduated Fresno State University with a Bachelor of Science degree in Enology, the study of wine, in 2014.  Brock began making boutique wines for Goodmills Family Winery in 2016 to gain hands-on experience while pursuing his studies. Upon graduating in 2019, Brock took a job at Gallo Winery earning the requisite experience to bring his skill set home to the Lodi area and apply at local wineries including Thomas Allen Vineyards, Scotto's Wine Cellar, and LangeTwins Family Winery. Brock has had the opportunity to work under and learn from top winemakers in the industry.  His knowledge and skillset underpin the operation at Twisted Barrel Winery where he has had rave reviews regarding his original touches and blending techniques.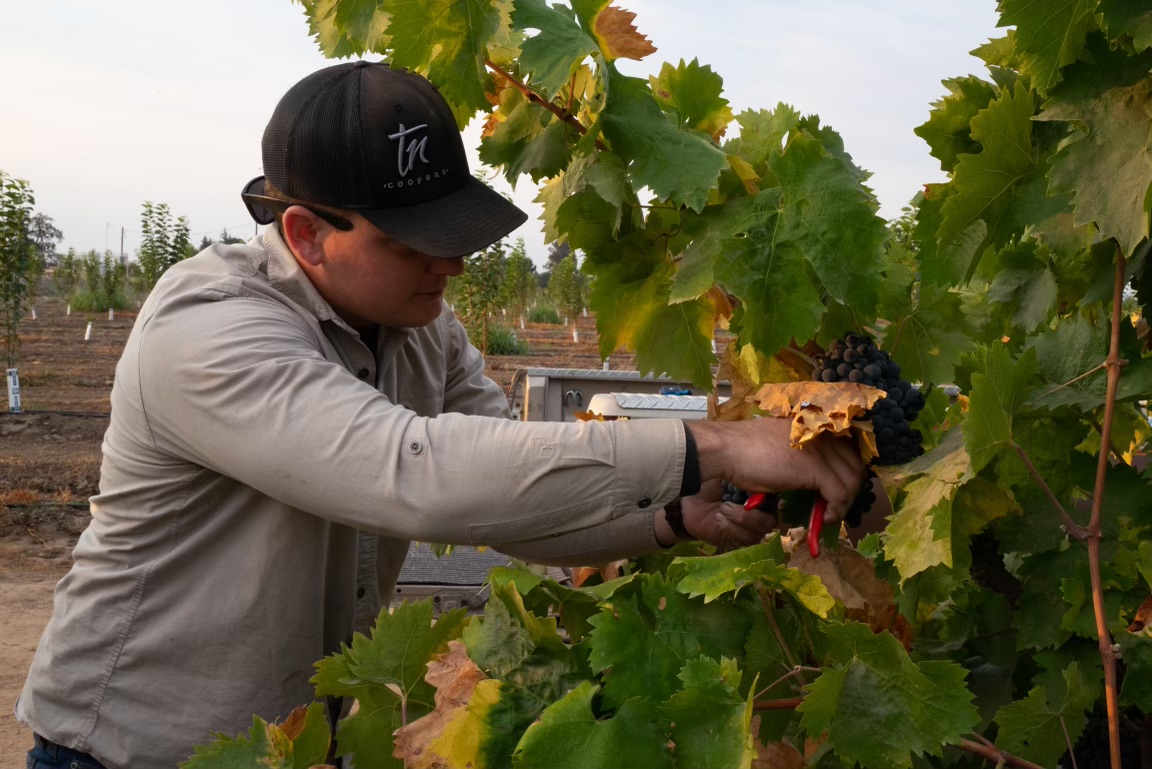 Brock is eager to share his knowledge and discuss his blends and products. It's common to find him working in the Tasting Room on weekends. Come and see him in action!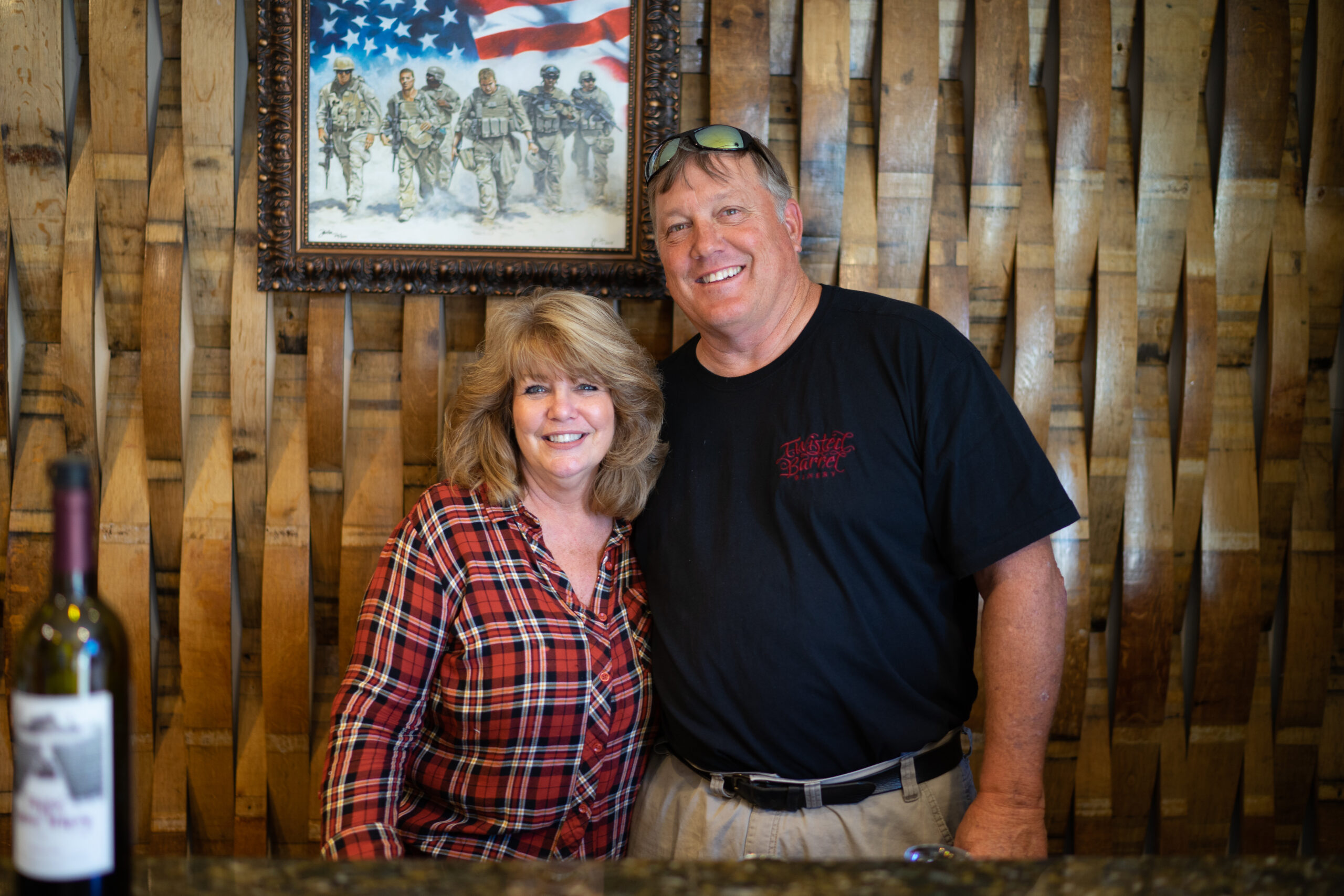 Running the day-to-day operations of the winery has landed largely on the shoulders of Marc and Denise Warmerdam, the patriarch and matriarch of the business.  You will usually find them operating the tasting room during business hours and special events as they welcome patrons.
Marc and Denise were both born and raised in Lodi and have been married for nearly 40 years with five children. While Twisted Barrel is certainly a unique operation, this isn't their first business venture together…nearly three decades ago, Marc and Denise, as newlyweds, bought a small apple orchard in Acampo and opened a storefront dubbed "The Apple Shack" which sold fresh picked apples, homemade pies, and fresh pressed cider.  Since this original venture, the couple has succeeded in the operation of multiple seasonal fruit stands, real estate investments, and non-profit work.
Behind Marc and Denise are their kids (Brandon, Britnee, Brett, Breanna, and Brock), respective spouses, and a growing family of grandkids. Each of the kids has contributed to the operation in unique ways which sets the foundation of the family-friendly winery Twisted Barrel strives to be.   
Here's a glimpse of the family in action.
Together, the family is dedicated to the success of the winery and satisfaction of customers. 
Stop in for a visit!