Great wine starts in the vineyard. Crushed, pressed, and stored in the finest French, American, and Hungarian oak barrels. These barrels shape, smooth and accentuate the best qualities of each varietal, blending or "twisting" the best characteristics that each barrel has to offer, ending up with exclusive blends and exquisite wine. We hope you enjoy our wine as much as we enjoy making it.
As the name suggests, Twisted Barrel Winery likes to live a little "twisted", or outside-the-box, offering adventurous, exclusive blends while staying true to traditional favorite varietals as well.  We are committed to innovation and a hands-on winemaking process to present our patrons—whether experienced drinkers or not—with different varieties and blends outside of the ordinary. We source everything locally in Lodi!
All Wines – $23.00/bottle (20% off for Wine Club Members)
Cases Available – prices vary 
If you would like to order wine by the bottle or case for an event or other occasion, please contact us at: info@twistedbarrelwinery.com or (209) 334-2554.
Alicante Bouschet
This varietal is widely planted in the southern wine-making region of Spain, France and Portugal. This wine has an opulent scent of dark chocolate and toasted cedar oak.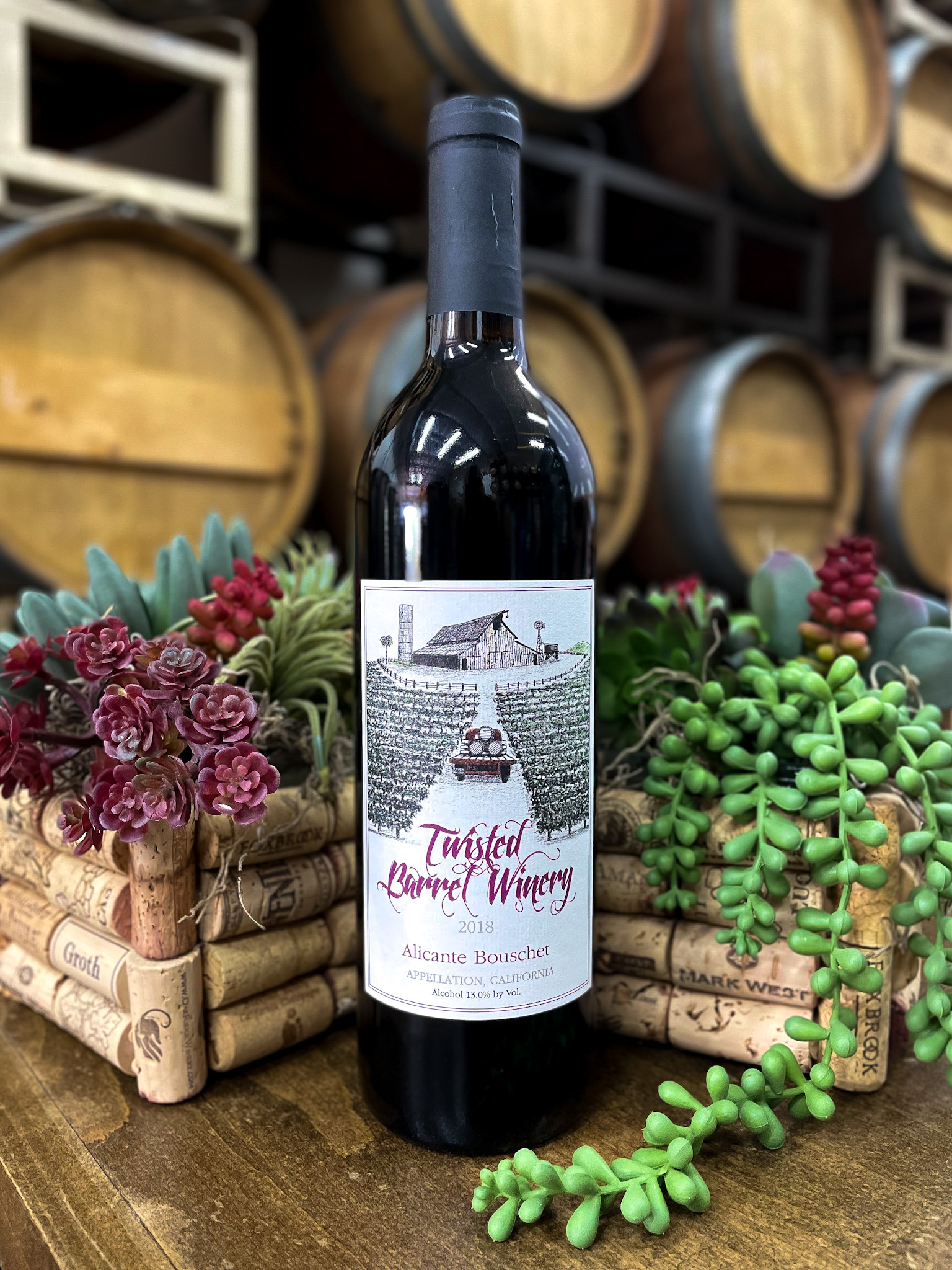 Barbera
A classic Italian wine, full bodied and fruit driven with Hints of ripe plum, blackberry and raspberry. A very approachable wine, aged in oak with hints of vanilla.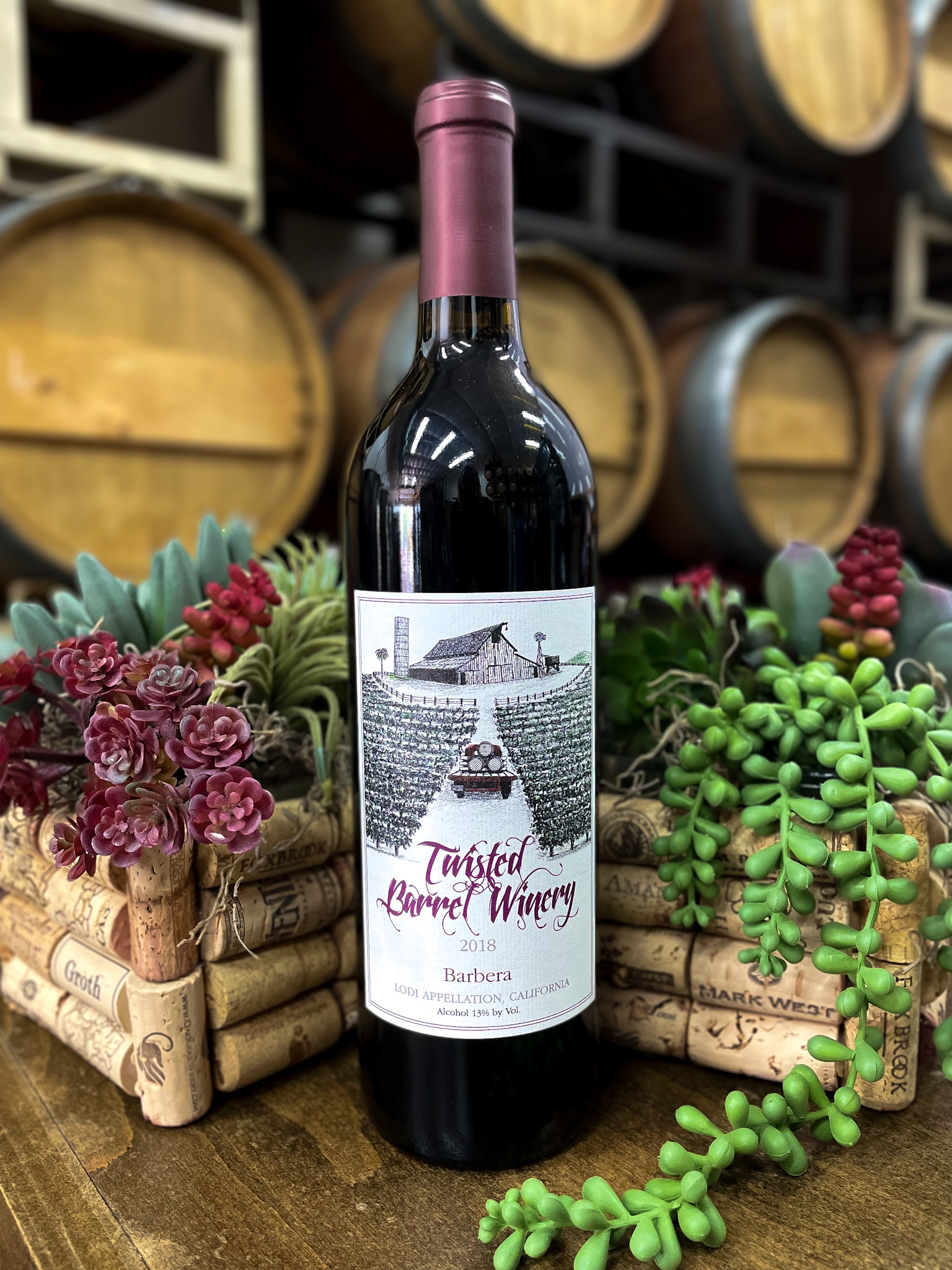 Cabernet Sauvignon
This is a full-bodied wine with flavors of currant, plum, black cherry and spice with notes of green olive. Lengthy barrel aging in American Oak had softened the tannins and added cedar and vanilla notes.  A terrific addition to any dinner, and pleasing on its own.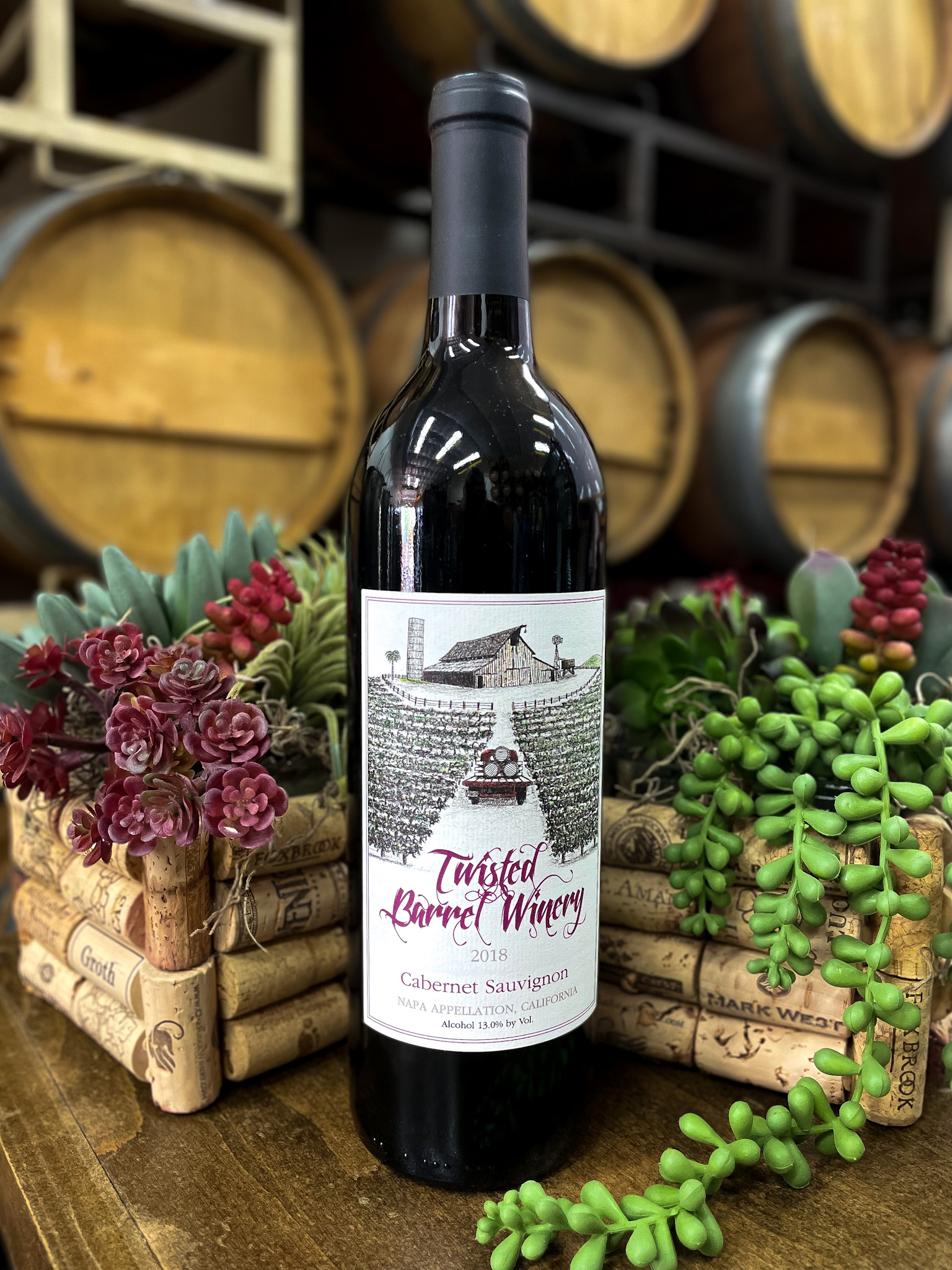 Charbono
A classic Italian varietal with flavors of stewed plums, blackberries, earth and spice. Intense tannins, rich leather and slight tobacco round out this rich, inky gem.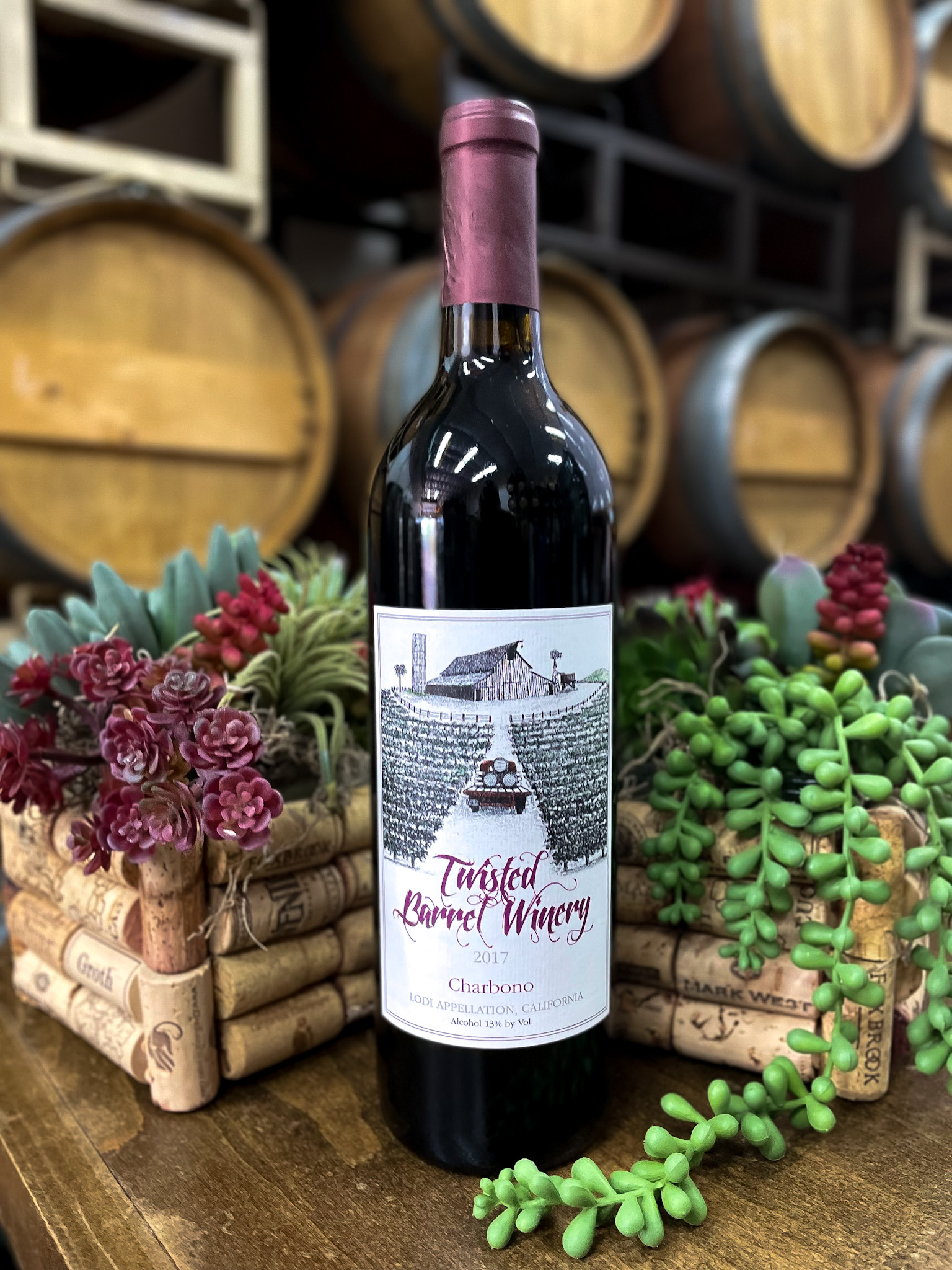 Grenache
A stand alone Grenache, fruity, spicy and medium bodied.
CURRENTLY SOLD OUT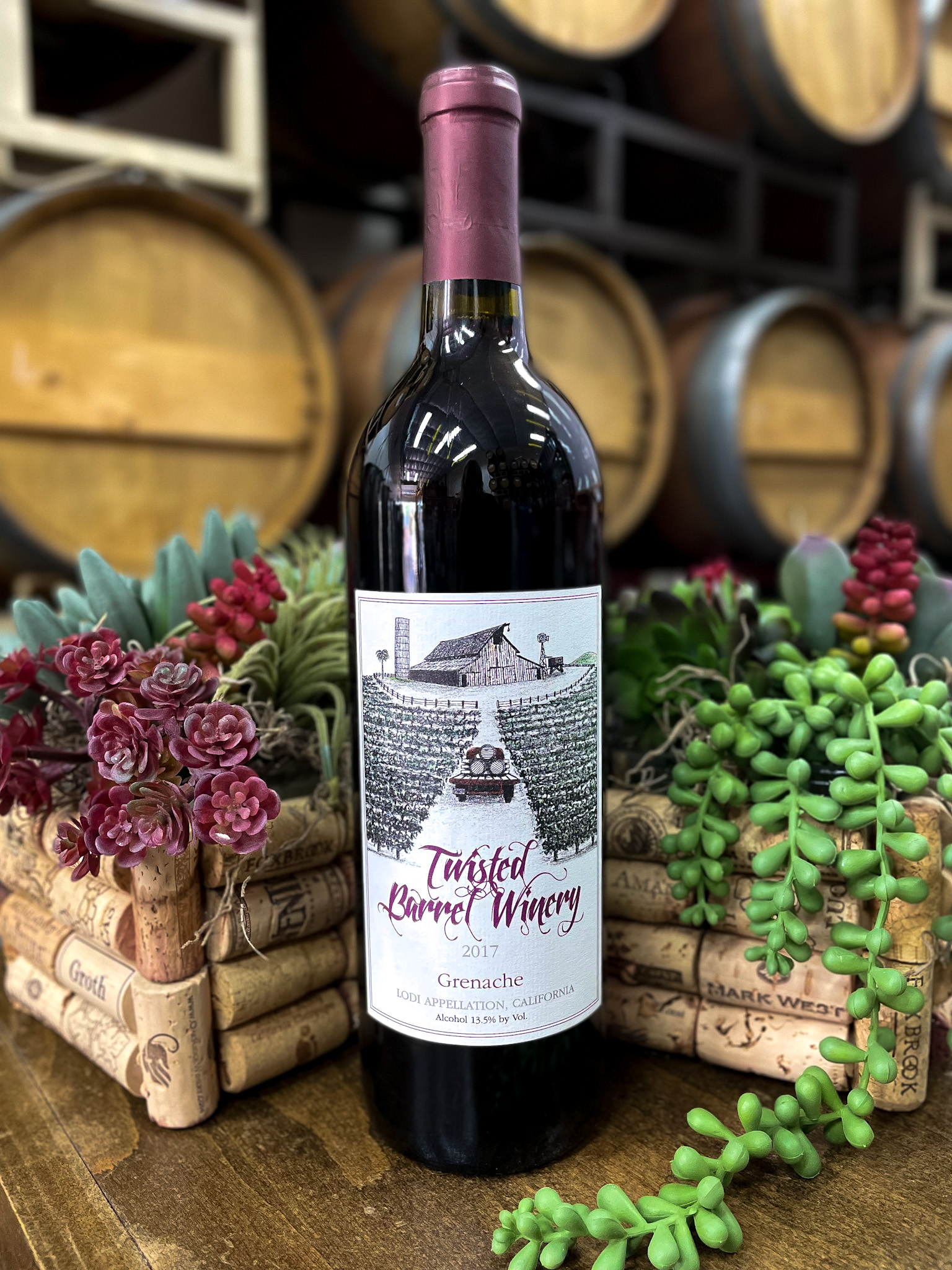 Merlot
Has a fruity velvet mouth feel! On the nose, you will find plum, berry, currant and a hint of vanilla. Merlot pairs well with roasted prime rib, steaks and many different foods. A versatile wine.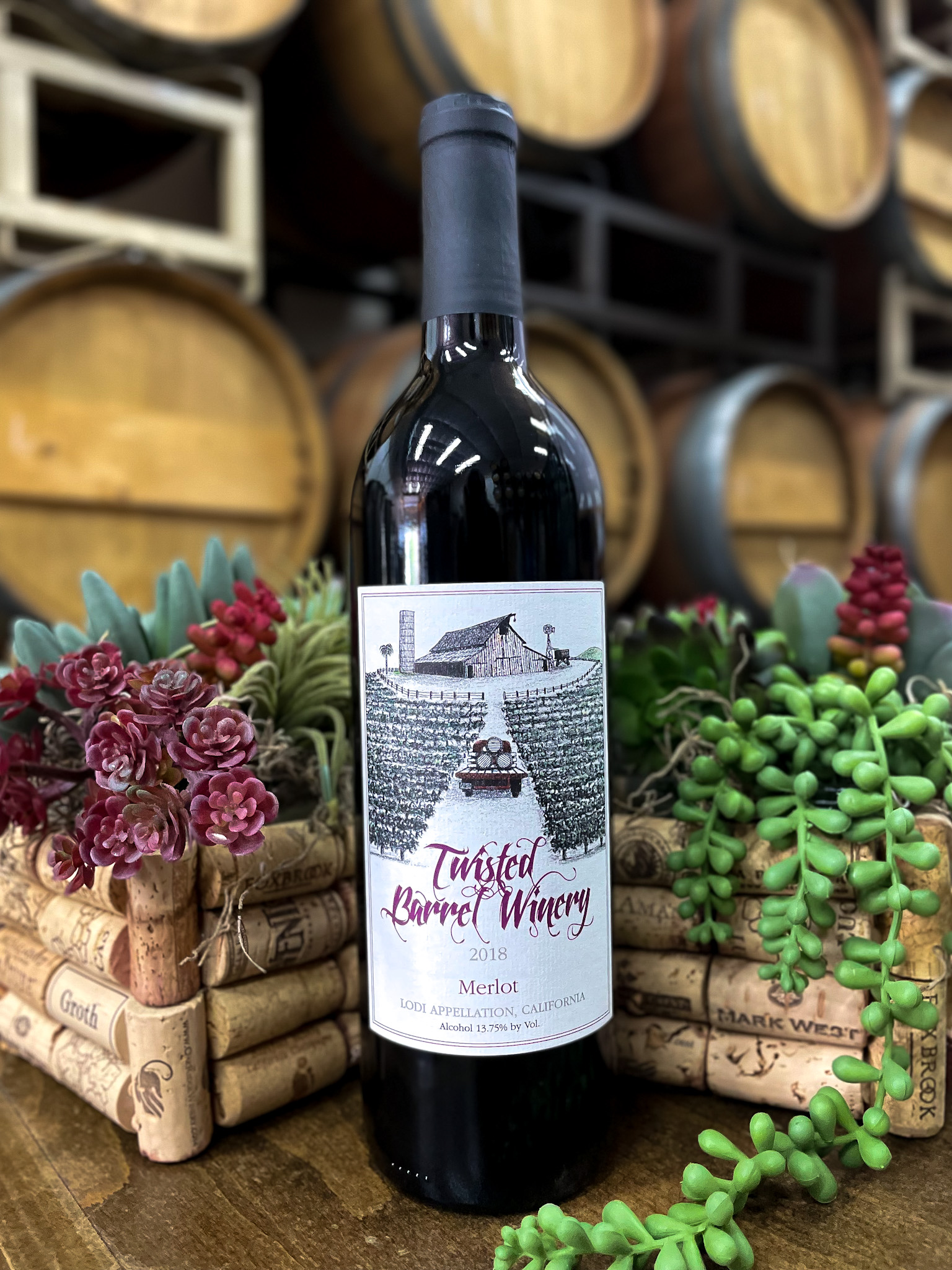 Petite Sirah
Plum and blackberry flavors mark this deep, ruby colored wine. A full-bodied wine with chewy tannins. An age worthy wine. Pairs well with barbecued meats, burgers and cheeses.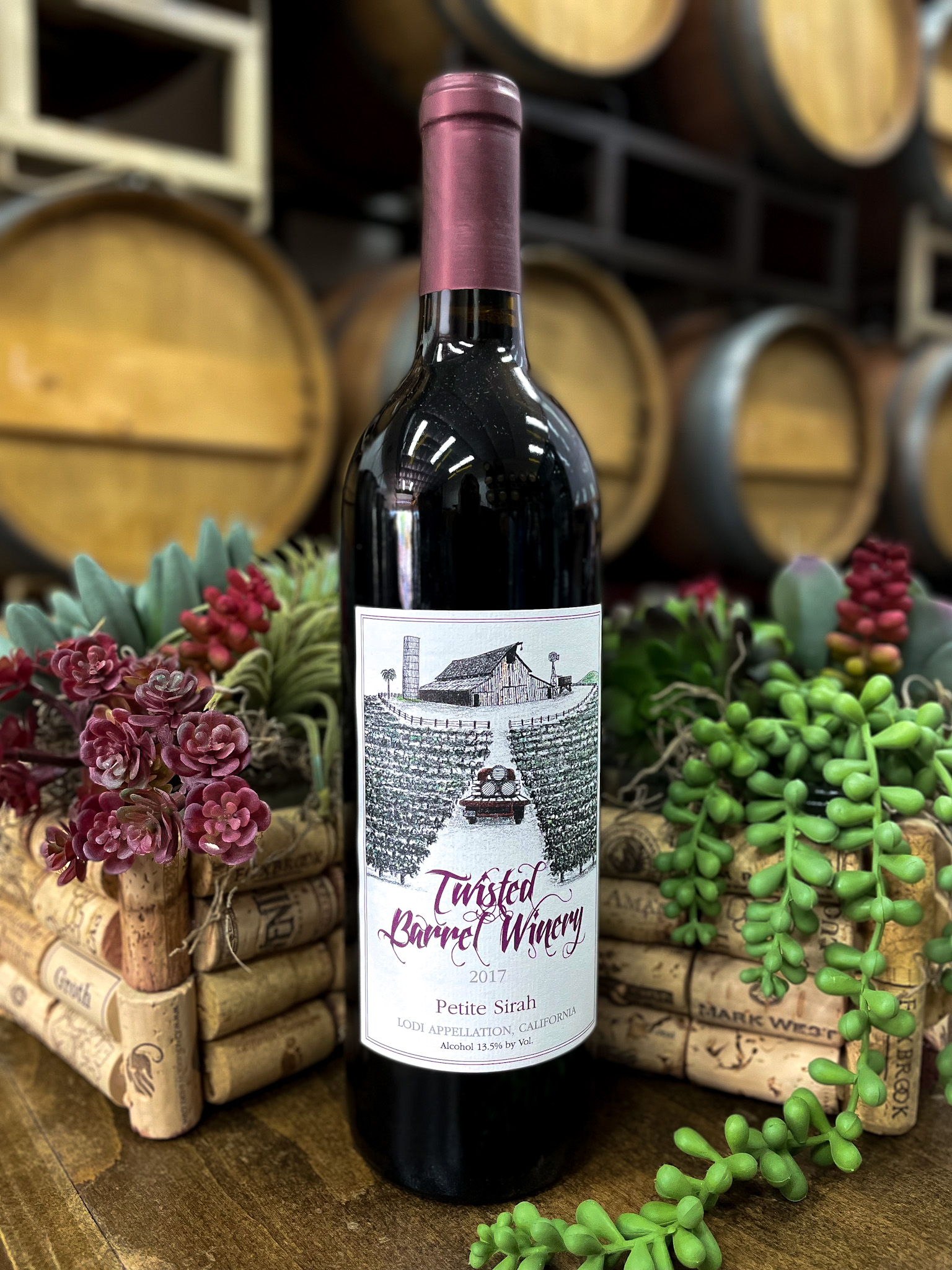 Petite Verdot
California devotes many acres in Napa Valley to Petite Verdot. Used both for blending with Cabernet Sauvignon and as a single varietal with flavors of blueberry, lilac, and sage. Pairs well with smoked meats.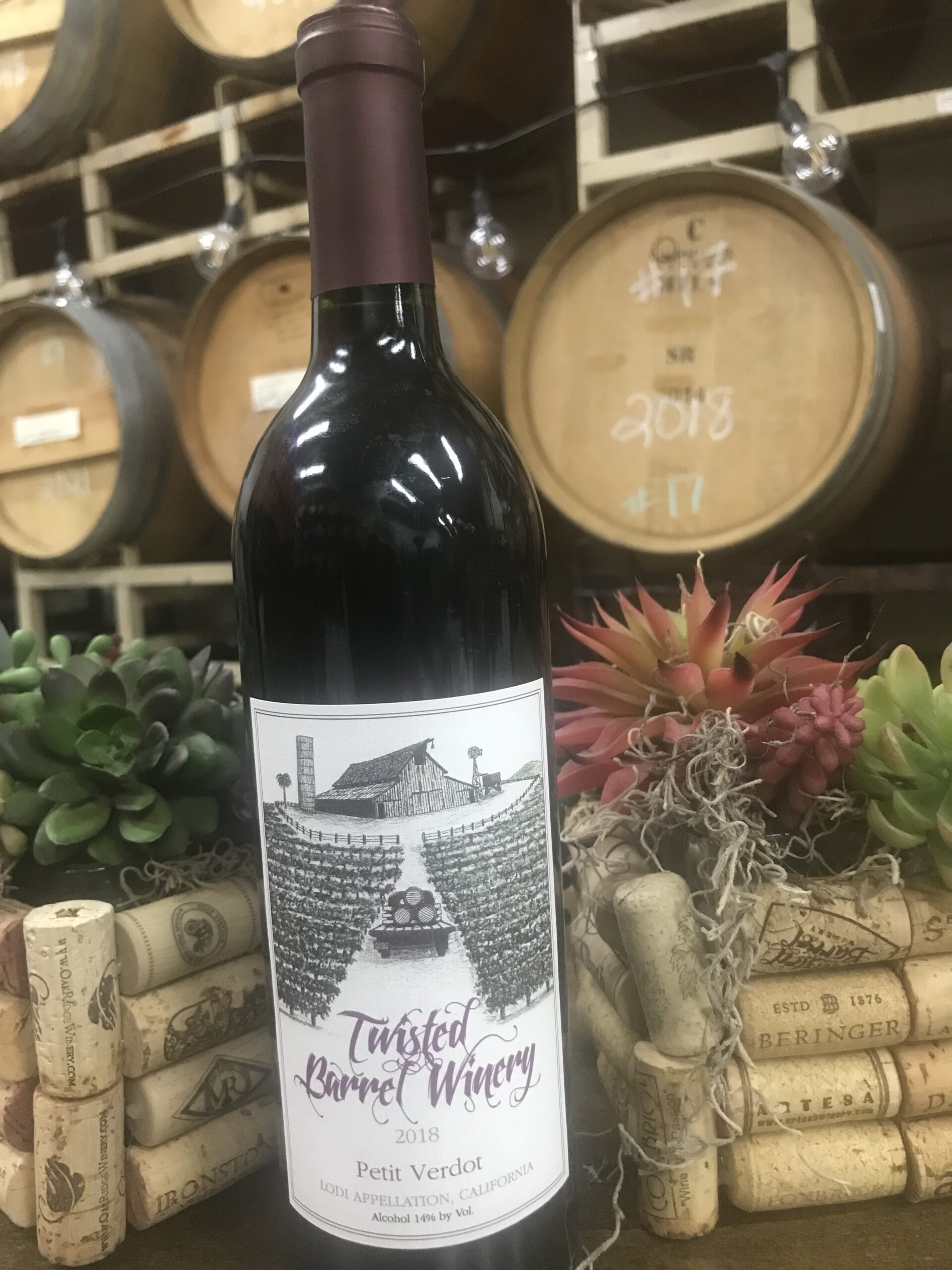 Primitivo
Aromas and flavors of ripe blackberries, violets and pepper are common. Pairs well with grilled meats, sausage, red sauce and strong cheeses.
CURRENTLY SOLD OUT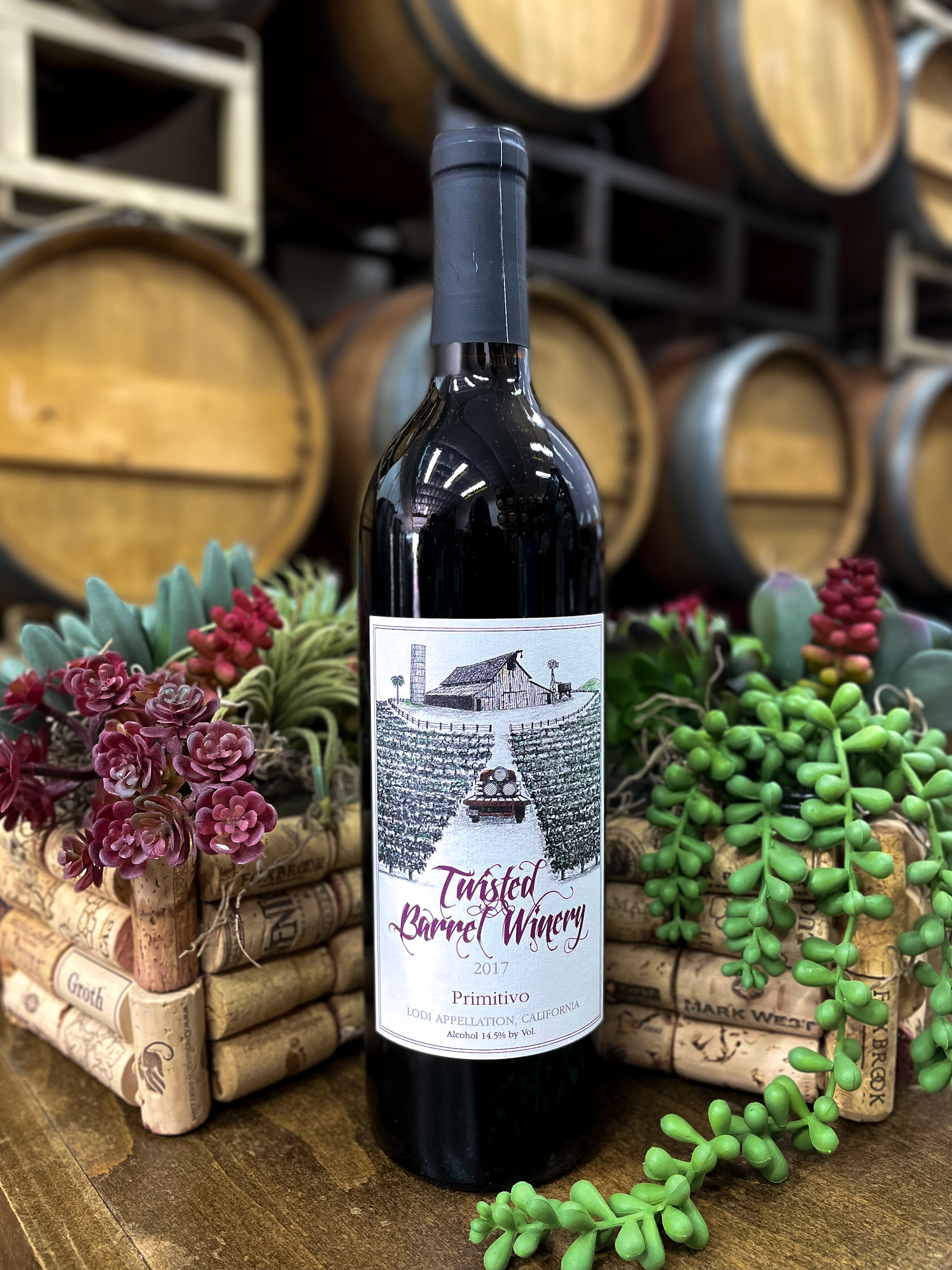 Sangiovese
From the most widely planted grape in Italy, Sangiovese is distinctive for its supple texture and medium to full bodied spice, raspberry, cherry, and anise flavors. Aged 26 months in American Oak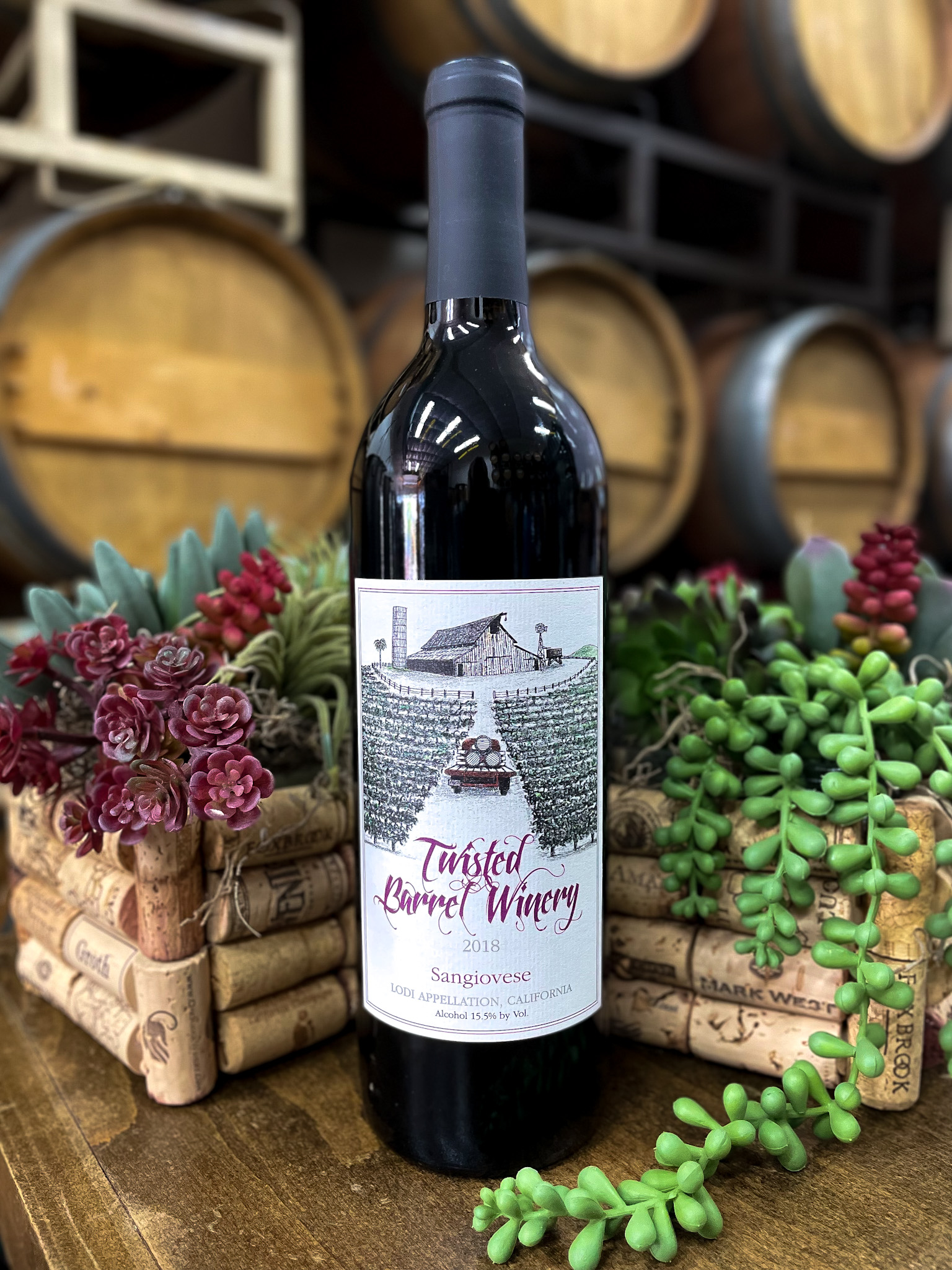 Syrah
Well aged with perfect wood tone, blackberry, black cherry and hints of truffles. Works well with  steak land good old-fashioned American hamburgers! Pairs nicely with Manchego and Dry Monterey Jack cheese.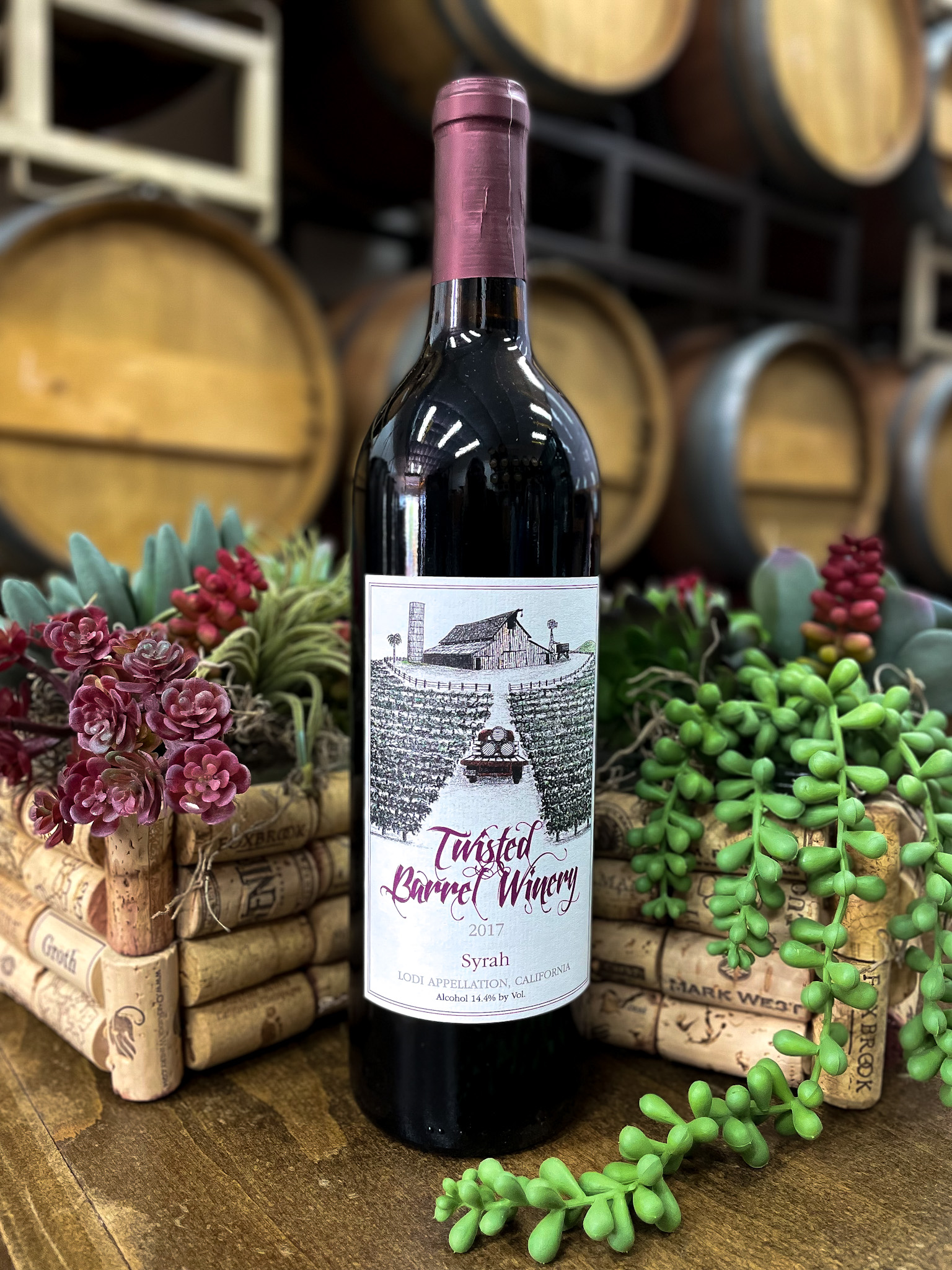 Tempranillo
A Spanish varietal with flavors of plum, berries, tobacco and herb notes. Pairs well with distinct cheeses, sausage and rice dishes.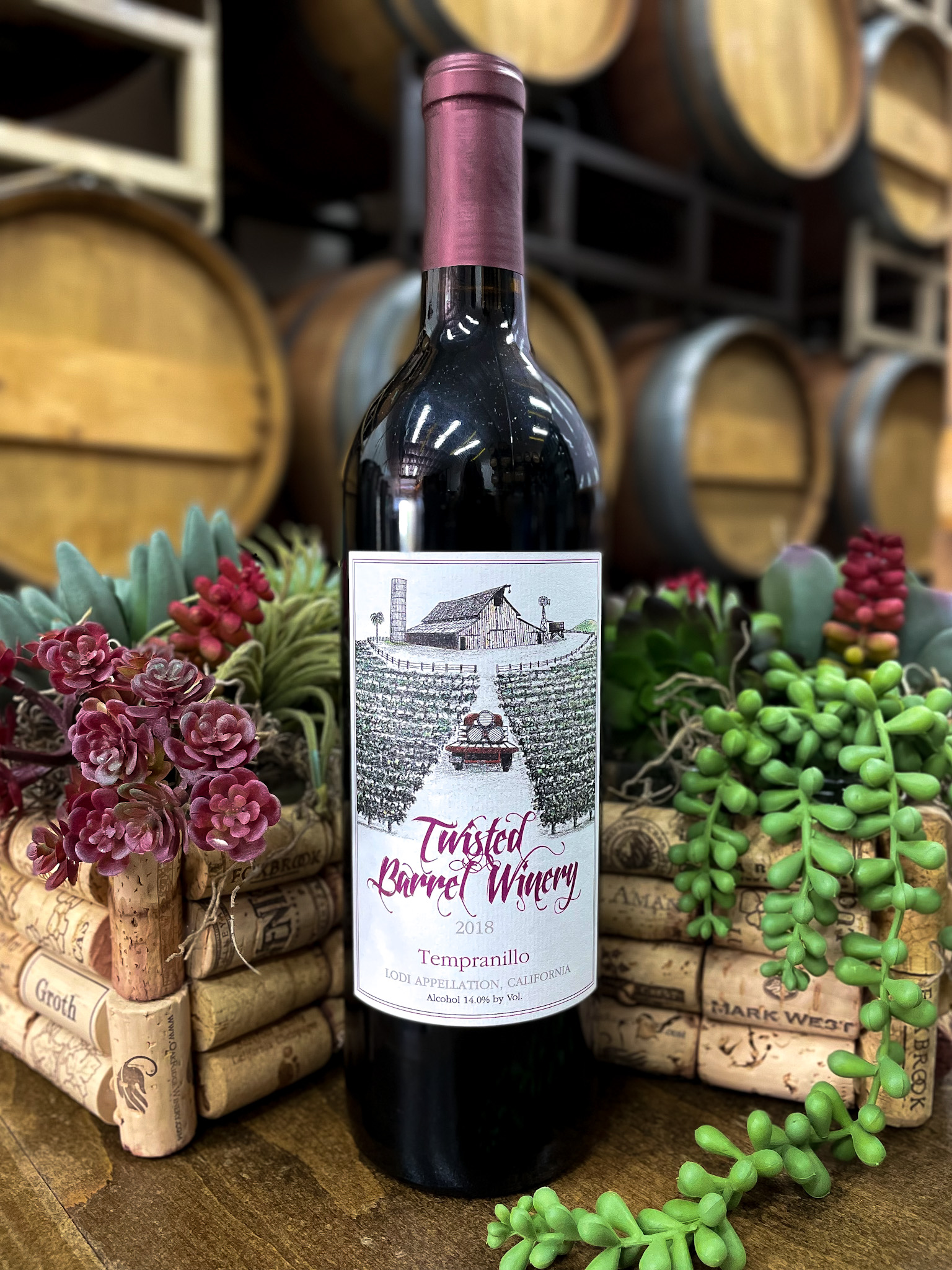 Teroldego
A deeply colored red wine grape grown mostly in the Trentino region of Northern Italy. This grape's intensely fruity character makes this a wonderful wine to pair with food.
Trelicious Blend
This blend or "twisting" of three of our most popular varietals has a bouquet of roasted coffee beans and hazelnut with a bright mouthfeel of strawberry. Great poolside red wine as the warmer months approach.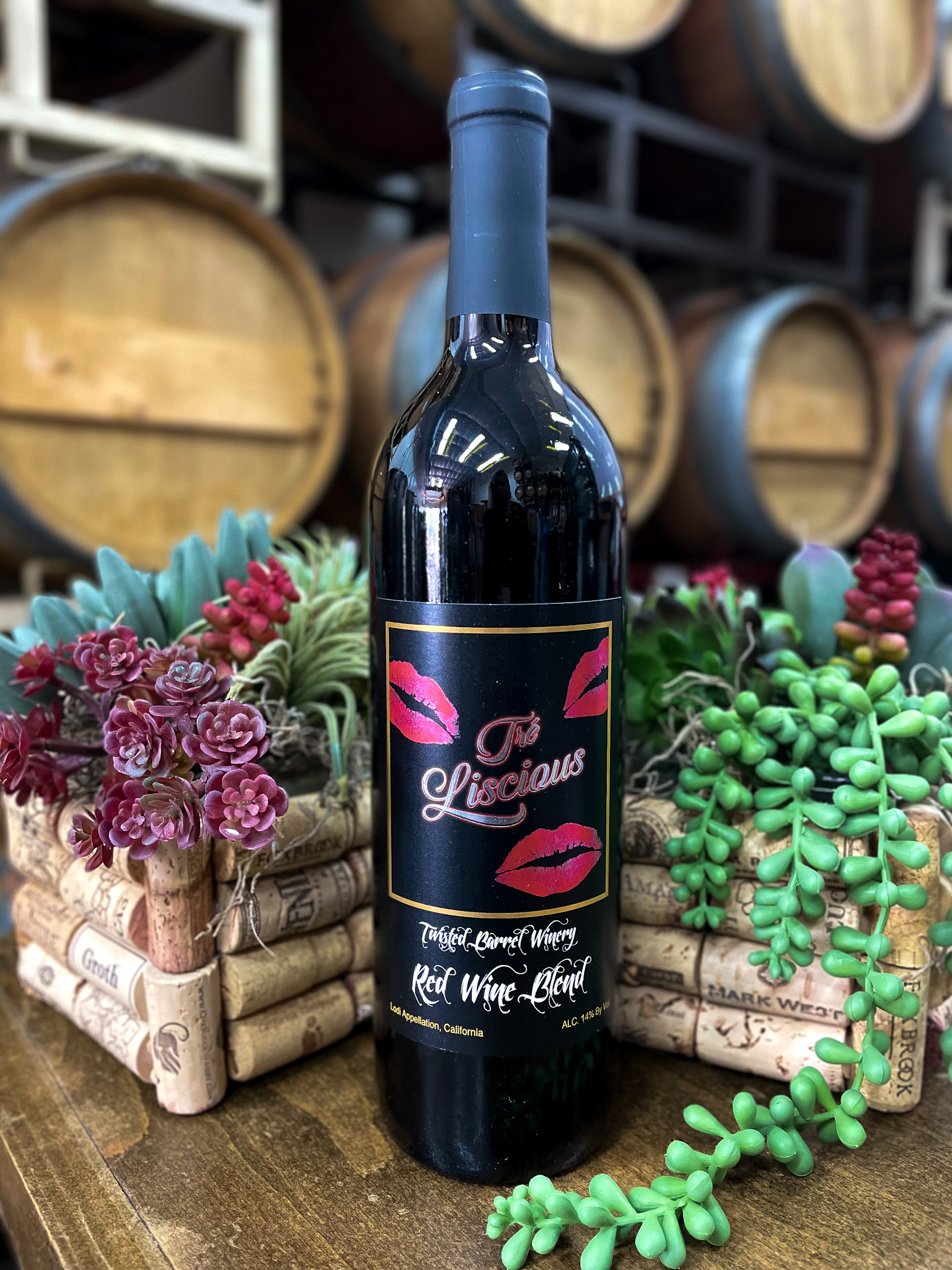 Zinfandel
A more complex Zinfandel with flavors of sweet cherries, blackberries and ripe fruit. A classic Lodi Zin.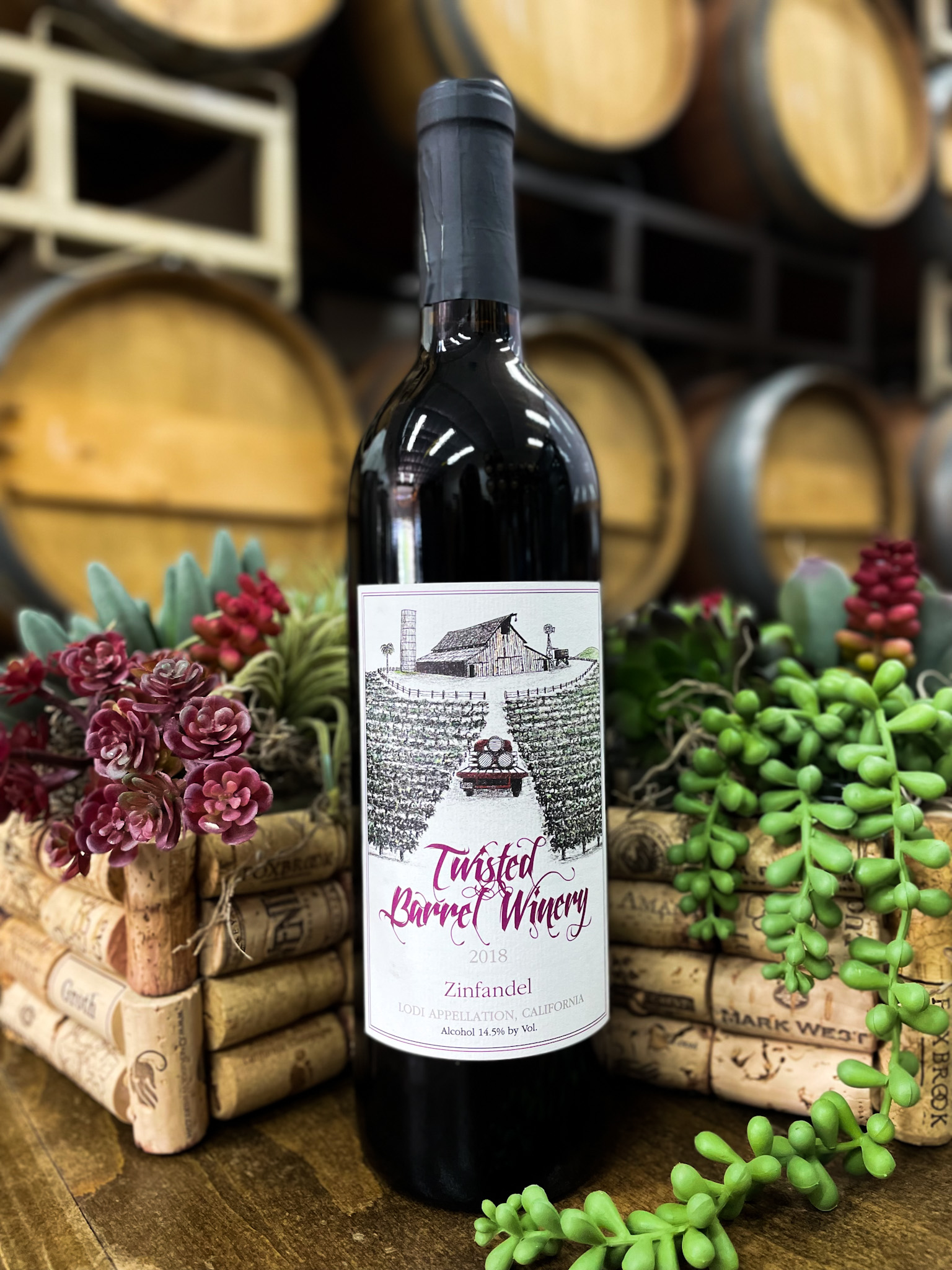 Albarino
While a dry white wine overall, our Albarino boasts hints of subtle sweetness in the form of nectarine and honeydew.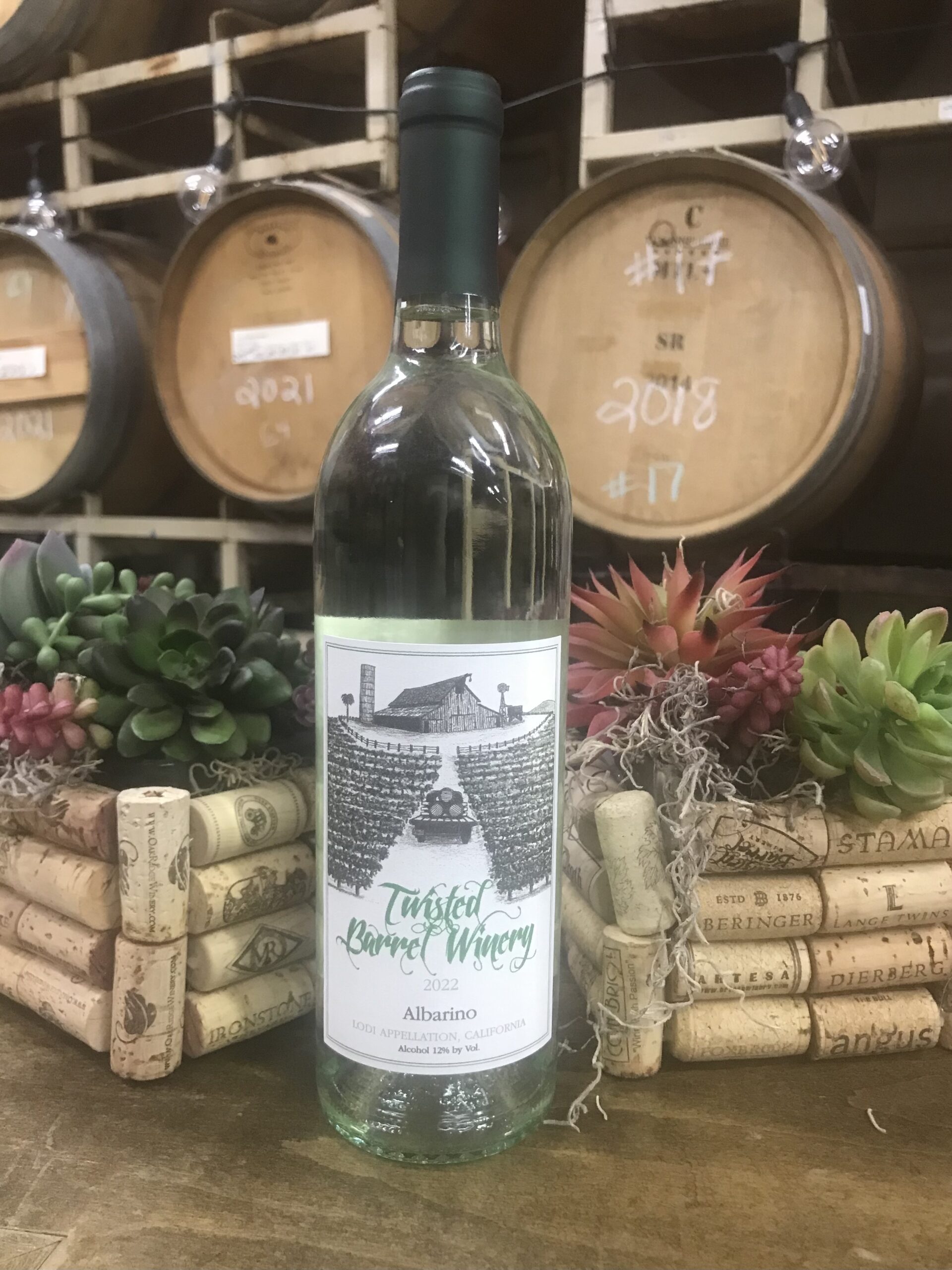 Chardonnay
Our steel-aged Chardonnay is bright, tangy and crisp with fruit flavors that resemble citrus fruits and apples.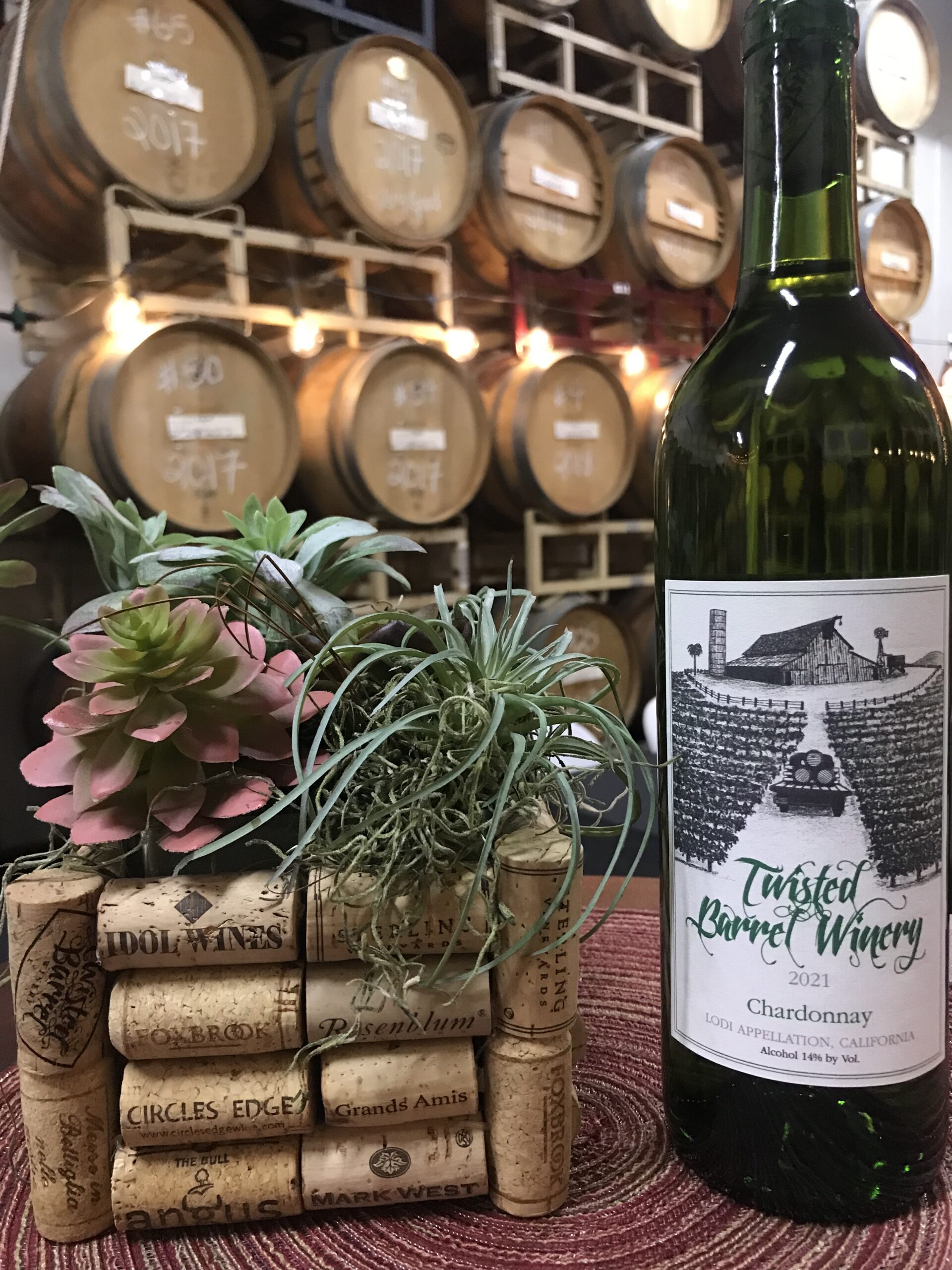 Symphony
From a true California grape varietal, this delightful white wine has aromas of citrus, peach, and apricot. A burst of wildflowers, truly an angelic wine worthy of a melodic encore.
Brut
A dry sparkling wine with a hint of sweetness. A winery favorite ready for any sort of celebration, large or small.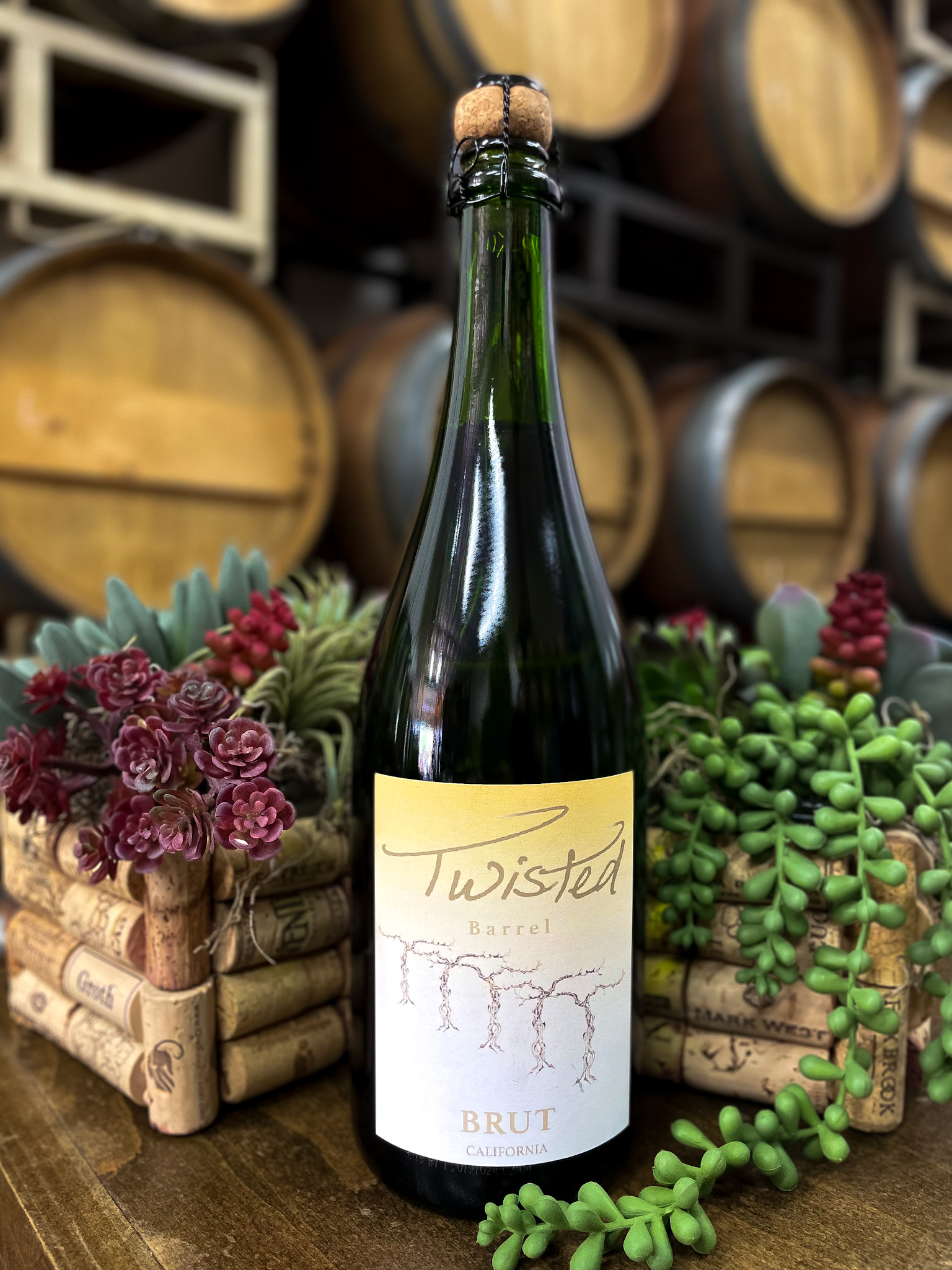 Brut Rose
This gorgeous pink sparkling wine boasts hints of berry and cherry. Our Brut Rose also makes a great summer sangria!